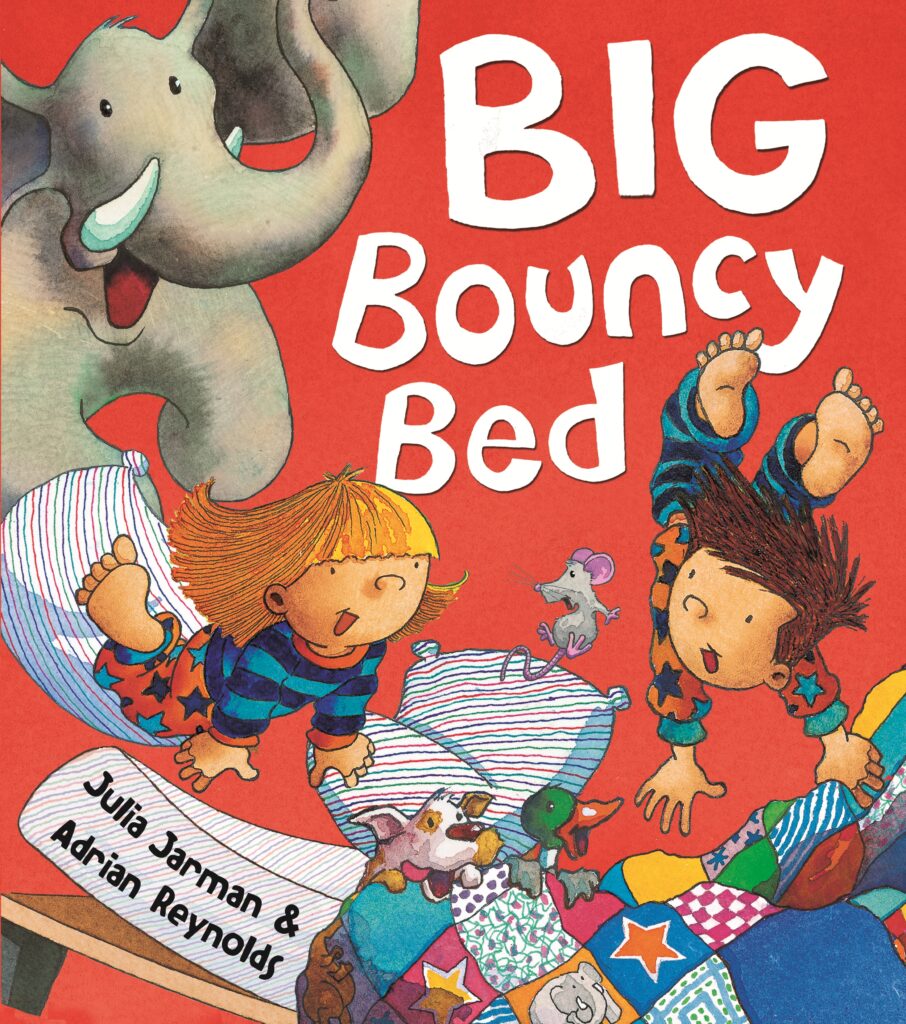 JARMAN, Julia (text) Adrian Reynolds (illus.) Big Bouncy Bed Orchard, 2014 unpaged $24.99 ISBN 9781408305430 SCIS 1691362
Beds make great trampolines, especially Mum and Dad's big double bed.  When little Ben and Bella begin bouncing they could hardly have guessed the attraction of their activity and the fantastic chain of events that would follow.  In rhyming couplets, with each page turning, a succession of unlikely animals pop in, asking to join the fun.  Elephant's ultimate entry sends the bed up into the sky and there they drift on into space, by the planets, until they eventually descend in feigned evening slumber onto their country, their town, their house, into Mum and Dad's room where they are bid good night, their parents unwise to the great adventure.
It is a picture book of aptly joyous delight, bright and colourful, full of animation.  The text echoes the bouncing activity as the bold, varied typography is curved and swayed all over the double page spreads.  Onomatopoeia underscores the sheer fun of it all.  Share the book with your infants but watch the bed, they really do make good trampolines.
reviewed by Kevin Steinberger