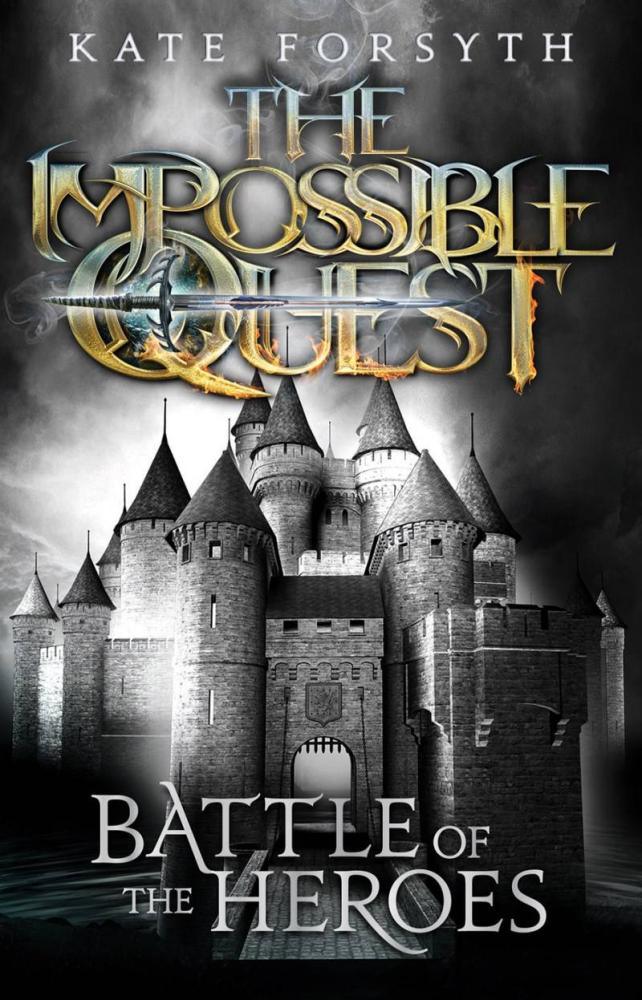 Kate Forsyth,  Battle of the Heroes (The Impossible Quest #5). Scholastic Australia,  1 Sept 2015,  192pp.,  $14.99 (pbk), ISBN: 9781743624104
This is the fifth and final book in The Impossible Quest series. Quinn, Sebastian, Elanor and Tom have found all four magical beasts, and have collected the last item they need to fulfil the prophesy and free Wolfhaven Castle from Lord Mortlake and his evil wife. But the castle is overrun with bog men and enemy soldiers – how will they find the sleepers and wake them before night falls on the dark of the moon?
Like the previous books in the series, this is a fast paced and exciting read. The four children battle against seemingly insurmountable odds but never give up hope. This book doesn't stand alone – although there is a recap of previous events it's very much a series book and meant to be read sequentially. However it is entertaining and the characters are real and likeable. It should be enjoyed by boys and girls alike, especially fantasy fiction fans. Suitable for upper primary and lower secondary, it should do well in public and school libraries, especially those which have the first four books in the series.
Reviewed by Rebecca Kemble