Frané Lessac, Australia Under the Sea 1, 2, 3, Walker Books, November 2020, 32 pp., RRP $24.99 (hbk), ISBN 9781760652272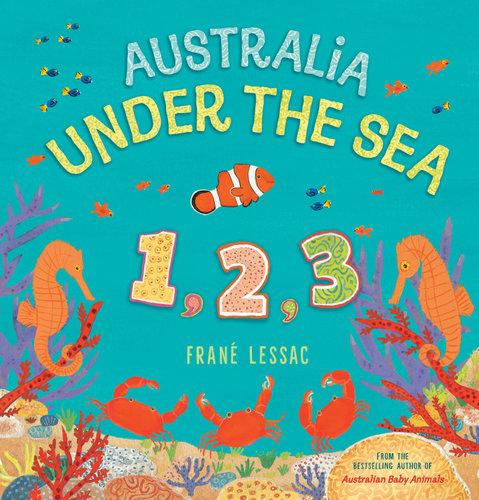 Australia Under the Sea 1, 2, 3 is a delight from start to finish; indeed, it's a twice-read experience on its first opening to catch all the beauty of the illustrations and the secret lives of some of Australia's remarkable sea creatures.
Best-selling author of Australian Baby Animals, Frané Lassac knows exactly what a young audience needs. In Australia Under the Sea 1,2,3, the reader is whisked into the book with quick paced rhyme then launched into the counting aspect of the book and the intriguing facts – kept to one or two – which never overwhelm but certainly inform and entertain.
The illustrations are exceptional. Vibrant, colourful sea creatures swim before our eyes in a variety of beautifully rendered habitats making the counting fun and fabulous facts … well, fabulous.
Australia Under the Sea 1, 2, 3 is decidedly a book that needs to be in every home, pre-school library, child-care centre and, dare I suggest, all those dreary waiting rooms we can find ourselves in from time to time. Thank you Frané Lessac, for starting my day so delightfully. Highly recommended.
Reviewed by Jennifer Mors