Anna McGregor, Anemone is not the Enemy, Scribble Books, November 2020, 32 pp., RRP $24.99 (hbk), ISBN 9781922310118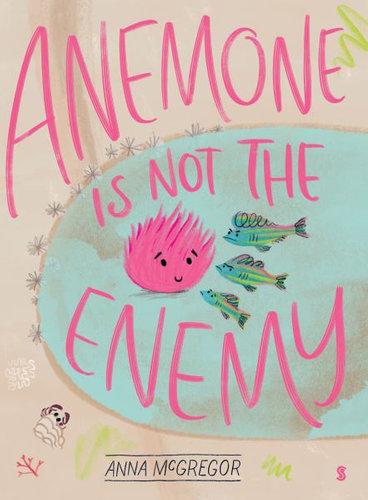 This fun and funny picture book tells the story of Anemone who lives in a rock pool and desperately wants a friend. Their efforts to make friends are derailed by the fact that they sting everyone they meet.
The digitally produced illustrations add so much to this title, from the eye catching neon pink used for the title, endpapers, and titular character to the simple yet sweetly drawn and coloured sea horse, starfish, and sea cucumber. Anemone is not the Enemy also features a cheeky hermit crab who nearly steals the show. Overall, this book provides a feast for little readers' senses.
This multi-layered title provides the opportunity to discuss making friends and friendship, behaviours that might annoy people, and aspects of the natural world such as tides and rockpools. I was impressed by the inclusion of factual information that doesn't talk down to the title's young audience but respects their curiosity and search for knowledge.
I would highly recommend Anemone is not the Enemy for young readers especially those interested in the natural world.
Reviewed by Anne Varnes