Kay Kerr, Please Don't Hug Me, Text Publishing, 28 April 2020, 288 pp., RRP $19.99 (pbk), ISBN 97819222680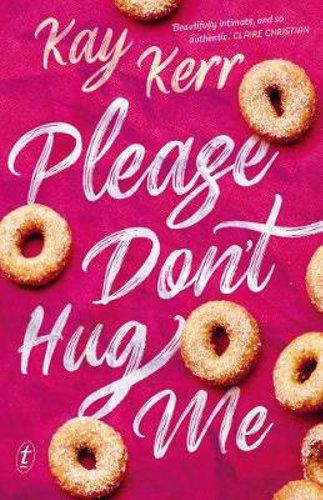 This CBCA Notable book for older readers 2021 is a coming-of-age story about Erin; a 17-year-old with autism who is navigating the ups and downs of Year 12. She's not entirely comfortable with her friend group or her boyfriend. She's lost her part-time job, failed her driving test, and goes over her mental cringe list of socially awkward moments each night before sleep. And she is really missing her absent brother.
Through letters to her older brother, Rudy, readers 14+ gain an insight into Erin's world: her situation, thoughts, and struggle to find her place in the world. Over time, Erin gradually works out who her real friends are, what she wants, and begins to learn to be her authentic self rather than trying to be what others expect.
Debut author Kay Kerr adeptly writes with honesty and authenticity to gradually unpack the story and resolve the mystery of the missing brother. This own-voices story is both poignant and funny – at one point I actually laughed out loud. It is warm and engaging, and especially recommended to those seeking a better understanding of neurodivergence and people experiencing it first-hand.
Teaching Notes are available from the Publisher's website.
Reviewed by Julie Murphy