Catherine Meatheringham (text) and Deb Hudson (illustrator), All Dogs Bark, Windy Hollow Books, July 2021, 28 pp., RRP $25.99 (hbk), ISBN 9781922081353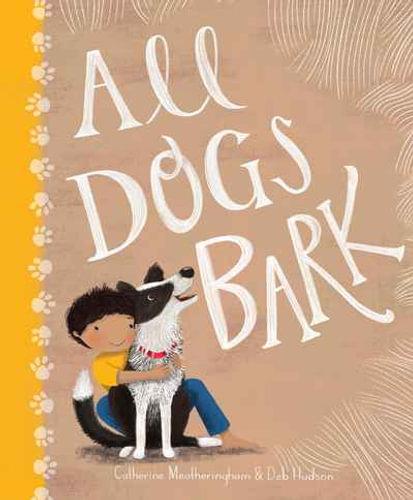 This fun book celebrates doggy love around the world, and how their barks are described in different languages. Dogs in France bark Jappe Jappe Jappe, dogs in Brazil bark Au Au Au, and my dog barks Woof, Woof, Woof. All Dogs Bark will have toddlers and young kids joining in with the story as they copy the fun doggy noises. The simple text and short length are perfect for younger readers. In exploring this book, children will be exposed to a variety of cultures and languages through the text and pictures, as well as the idea that people have different ways of doing and saying things around the world.
The illustrations by Deb Hudson are a colourful celebration of different countries, and of course, dogs. The bold and bright illustrations will appeal to the same age group as the text. Each spread shows dogs and people in different locations, and details in the page could spark discussion on the culture and lifestyle of the people who live there. As expected, lots of cute dogs are featured, making this story a great choice for dog-loving little ones.
Reviewed by Laura Holloway