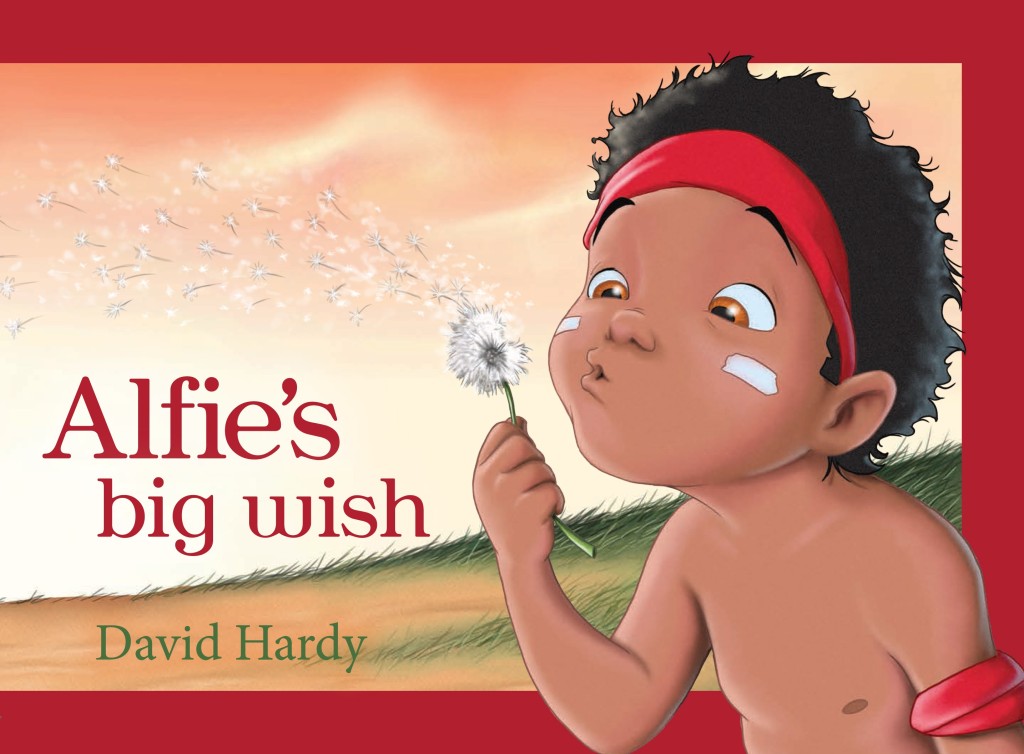 HARDY, David Alfie's Big Wish Magabala, 2014 unpaged $17.95 pbk ISBN 9781922142535 SCIS 1688086
When Alfie's best mate moves away he discovers that games are no fun without friends.  He makes a wish on a falling star and the next morning his wish comes true.  Myrna, a girl Alfie's own age, appears and they quickly become firm friends.
Simply told and written in rhyme, young children will relate to the universal themes of friendship and hope.  The accomplished illustrations reflect the author's considerable experience as a Disney animator.  Hardy captures movement and emotion very well.  It is in reading the visual clues that readers will discover that Alfie is an indigenous child living in the outback.
This is the second story in the Alfie series for early childhood readers.  There are teaching notes available.  It would be interesting to use Alfie's Big Wish to explore illustration styles, parallel texts or indigenous stereotypes with older children.
reviewed by Sharon Seymour