Abigail Balfe, A Different Sort of Normal, Penguin Random House, 20 July 2021, 240 pp., RRP $19.99 (pbk), ISBN 9780241508794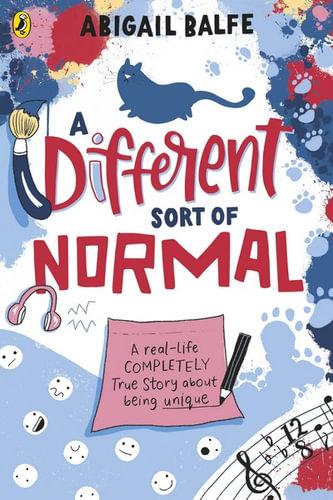 What is normal? All her life, Abigail felt different from others around her. Diagnosed as autistic at 33, her life finally made sense. This authentic book is a celebration of acceptance and understanding. Abigail shares her experiences through quirky doodles and insights in the hope that she might inspire others who feel estranged to view themselves as unique and valued members of society. She sees her book as a guide to growing up for those who feel out of place and don't know why, whether they are autistic or 'allistic', neurodivergent or neurotypical and all manner of gender identities.
I loved this book and devoured it in a few sittings. It is an uplifting non-fiction narrative that champions inclusion and diversity. Each of us experiences the world in a different way, but not always with a feeling of acceptance and belonging. Reading this helped me widen my horizons, and feel comforted. Balfe's frank admissions and funny takes on life are refreshing and facts are presented in an easily accessible way through fact boxes and infographics. Her attractive drawings and graphics are well placed and there is also a useful glossary and resources for further learning.
Choosing an audience for this book is difficult. There is much to love and share for primary aged students. Although promoted for ages 9+ years I would suggest adult guidance, as the topics discussed, such as the gender spectrum, sexuality, and puberty, would benefit from a shared reading. I would recommend this book for primary with guidance, secondary readers, and adults.
This title is also available in eBook format.
Reviewed by Sharon Seymour