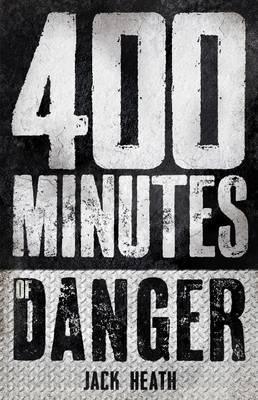 Jack Heath, 400 Minutes of Danger, Scholastic Australia, 1 August 2016, 192pp.,  $12.99 (pbk), ISBN 9781760158798
Ten nerve-wracking action packed stories; ten children in perilous situations with only 40 minutes to escape.  400 Minutes of Danger will have primary school children's hearts thumping as they grapple with moral dilemmas, bravery, fear, and survival in this gripping page-turner.  There's a narrow escape from a crumbling glacier in northern Pakistan, an ill-advised mission into the zoo after dark; and mega-mosquitoes on attack in the depths of the jungle.  There is definitely no stopping mid-story with this cleverly written book by Australian author, Jack Heath.  The suspense refuses to let go until each mission is complete, and it's not always a happy ending.
400 Minutes of Danger is the eighth adventure-focused novel by Heath to share the theme of danger and resilience. Well-known for his Scream series, Heath's other edgy novels – the Countdown to Danger series, and 300 Minutes of Danger are brilliantly structured to propel the reader towards the often unlikely climax of each dire situation.
This is a great read – specifically for children 10 years plus, girls and boys – and for those fortunate adults who happen to pick up the book when the kids aren't looking.
Reviewed by Jennifer Mors