Jack Heath, 200 Minutes of Mystery, Scholastic Australia, April 2021, 144 pp., RRP $14.99 (pbk), ISBN 9781760660840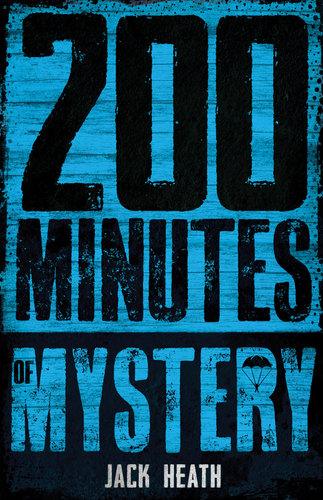 Following on from his bestselling, award-winning series Minutes of Danger, celebrated Australian author Jack Heath delivers the next instalment of high-speed, thrilling stories for middle grade and young adult readers. 200 Minutes of Mystery is a collection of 10 short tales written in real-time – 20 minutes. The reader is given countdown markers in the tab to keep track of how long they have left to solve the mystery and how long it will take them to finish reading the story. From a death-defying sky-diving accident to a bomb defusion on the slopes of K2, these true-to-life mysteries will keep readers hooked until the last crucial moment.
This book is such a clever concept for today's young readers who, like most adults, feel that they are too time-poor to sit down and read an entire book. Each 'episode' packs the same punch as a novel in terms of suspense and satisfaction, so the idea that a reader only needs 20 minutes of reading time is an appealing alternative.
Though the stories are short, that does not mean that they are 'easy' reads. Each one demands the readers' full attention if they want to solve the mystery before Heath reveals it. Luckily, Jack Heath is a master of generating great exhilaration very quickly. By the time the reader reaches the 19-minute marker, they are already hooked.
200 Minutes of Mystery is a great example of how Australian publishing is moving with the times. The stories are diverse and inclusive, directed for this generation's expedited lifestyle and each character is as carefully constructed as one built for a whole novel. Jack Heath has proven once again that his place among esteemed Australian authors is well earned.
Highly recommend!
Reviewed by Geni Kuckhahn