Clayton Zane Comber, 100 Remarkable Feats of Xander Maze, HarperCollins Children's Books, June 2021, 288 pp., RRP $19.99 (pbk), ISBN 9781460759455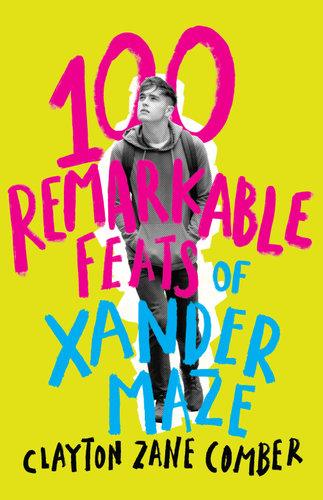 Year 10 student Xander believes that if he ticks off everything on the wish-list he drew up at his grandmother's request – 100 Remarkable Feats of Xander Maze – he will cure her of stage 4 cancer.
After the list goes public, Xander (who hasn't exactly been the most popular kid in school) receives help from some unexpected sources. Gradually, even his most unlikely feats, such as standing up to the high school bullies, kissing the most beautiful girl in school and helping to pay off his mum's mortgage, seem less impossible than they once did.
But will he manage to save his beloved nanna…and was saving her what she had intended by the list anyway?
 This young adult coming of age story explores themes of friendship, love and finding the courage to try to achieve your dreams. It is well-written, entertaining, and funny, with the heart of an Aussie Wonder.
Reviewed by Julie Murphy