Michael Torres (text), Fern Martins (illustration), The Butterfly Garden, Magabala Books, August 2019, 10 pp., RRP $12.99 (hbk), ISBN
9781925936995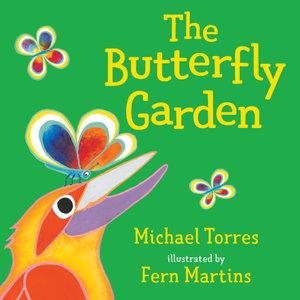 This colourful board book tells a story of why the kookaburra laughs. A hungry kookaburra is tricked by a fat caterpillar who disappears into its cocoon to then emerge as a beautiful butterfly. The waiting kookaburra is taken by surprise and has been laughing ever since.
The story tells the life cycle of the butterfly in an unusual way through the eyes of a hunter. The illustrations are bold and bright, with a hint of humour surrounding the guileless kookaburra. A fun story wrapped around the concept of metamorphosis.
Reviewed by Pam Harvey