Sally Murphy (text), and Celeste Hume (illustrator), Sage Cookson's Snow Day (Sage Cookson #8), New Frontier, December 2018, 56 pp., $9.99 (pbk), ISBN 9781925594423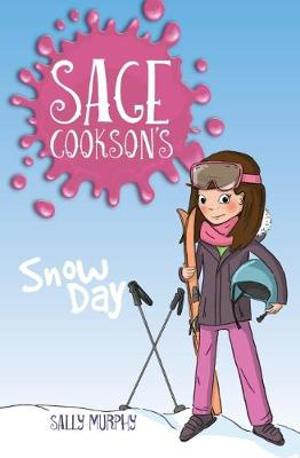 Snow Day is Sally Murphy's eighth book in the Sage Cookson's series and follows ten-year-old Sage, the daughter of the celebrity Cookson television chefs, to Snowy Village in the Australian alps. Sage is excited to be spending time in the snow and this time she is determined NOT to have any misadventures. Instead it is the son of their family friend who ends up in trouble. However smart, kind and caring Sage comes to his assistance and shows the meaning of true friendship.
Sage is a great role model for younger readers with her mix of adventurous spirit and kind consideration towards others. Murphy's writing realistically depicts the perspective of an average ten-year-old and includes just the right amount of detail to challenge readers and maintain interest.
There is the customary recipe included in the back of the book, this time for a basic mille-feuille. This is a bit more of an advanced recipe but with adult guidance would be suitable for children eight years or older to make. There is also a related website for the Sage Cookson series; which includes recipes from the other books in the series and some cooking related craft activities.
Reviewed by Julie Bertola