Alison Lester, Running with the Horses, Puffin Books, October 2019, 96 pp., RRP $16.99 (hbk) ISBN 9781760892760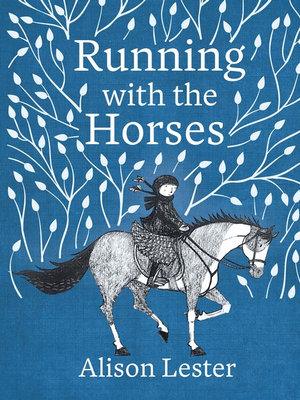 This story begins prior to WWII, when a young girl Nina dreams of riding the wonderful dancing horses where her father Viktor works. Danger comes to their street before the last four horses could be evacuated so Viktor takes Nina and the horses with the help of workmate Karl across the mountain pass to safety. It is an adventure story. Nina and the neglected cab horse, Zelda, who she could not leave behind, become vital to the success of the escape.
This book is a republishing of the 2009 picture book version; though much reduced in size, it still holds all the original images. The decision to separate the original picture book format into 11 chapters gives structure to the story which should assist the young reader. The text is simple, with the necessary descriptions for the historic context provided by the images. These images are interspersed where appropriate, becoming double page breaks between the text.
This story was inspired by the rescue of the famous Lipizzaner Stallions from the Spanish Riding School in Vienna during the Second World War. It should appeal to readers 8 – 10 years who are ready for an exciting adventure story and of course to the horse lover.
Reviewed by Veronica Forsyth