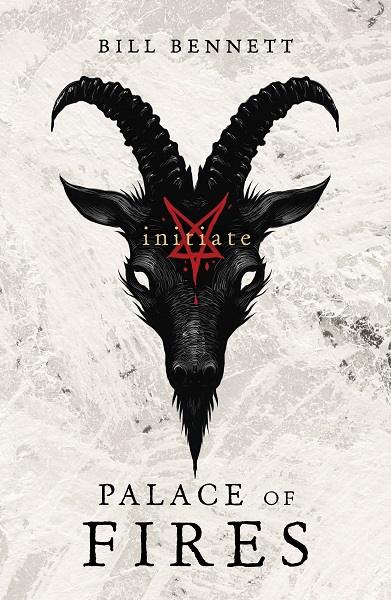 Bill Bennett, Initiate (Palace of Fires #1), Penguin Australia, 29 Jan 2018, 377pp., $19.99 (pbk), ISBN 9780143783794
Lily Lennox lives an unsettled life with her flighty mother. Since her father died in a car accident, Lily and Angela have moved from place to place, often because of Angela's 'bad feelings'. Lily has adapted to the lonely, nomadic lifestyle, and knows how it feels to always be the one who doesn't fit in. When Angela is kidnapped by three bikers, Lily goes to her Uncle Freddie who tells her the truth behind her mother's odd behaviour and her father's death. Lily is the latest in a generation of white witches, one of the group Cygnet. Three hundred years' ago, Lily's ancestor sold her soul to the devil in return for her family's survival but refused to give it up when it came time to do so. Satan and his loyal followers, the Baphomet, have been hunting Angela's family ever since, and want Angela's soul as retribution. Lily must quickly acquiesce to her destiny and be initiated into the ways of Cygnet in order to rescue her mother.
Initiate is a fast-paced, witchcraft thriller that is the first in a proposed series. Violent and visual, it is far removed from the spells of Harry Potter. Lily is a kick-butt heroine, skilled in aikido with jeans and boots to match. The book is set in provincial USA, providing a range of geographical backdrops for the action. Despite the occasional strange sentence syntax and stereotypical description, Initiate is hard to put down. If only Lily didn't have to be rescued at the end by a boy, it would be another text with a strong – albeit slightly two-dimensional – female hero.
Reviewed by Pam Harvey