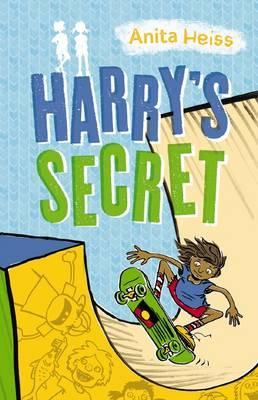 Anita Heiss,  Harry's Secret,  Scholastic Australia,  1 Oct 2015,  96pp.,  $9.99 (pbk),  ISBN 9781760152024
The hero of this story set in Cowra, NSW, is Harry, one of a group of indigenous kids who hang out at the skate park, watch the league, go camping and go swimming at the local pool. Harry's secret is his special ability to sketch and draw.  Recognition of his outstanding work is at the climax of this great yarn about kids and their relationships and loyalties.
This book is made outstanding by virtue of its sincerity and warmth, its honest portrayal of life in a small town and its inclusion of old and new histories. Easily the best story for readers under 8 that he's come my way for some time.
Highly recommended.
Reviewed by Chris Dayman