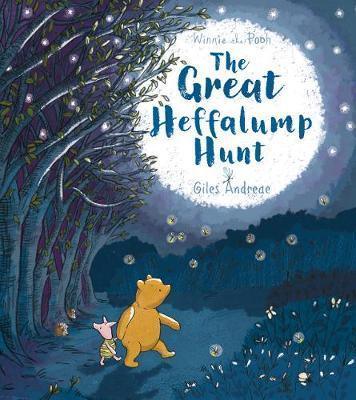 Giles Andreae, The Great Heffalump Hunt, Hardie Grant Egmont, 1 April 2017, 32pp., $16.99 (pbk), ISBN 9781405278300
At first glance, I admit I was a little dubious. The idea of reworking a classic Pooh Bear tale seemed sacrilegious. But then I read this story out loud to my four-year-old daughter, and then read it again, and again. We both adored it.
Winne-the-Pooh and Piglet set out to catch a Heffalump, but one large hole in the ground and an almost-empty jar of honey later, and Pooh finds himself in a sticky situation. The terrified and timid Piglet is forced to muster all the bravery he can to rescue his best friend.
It's a fabulous tale and renowned author Giles Andreae brings his trademark rollicking, rhyming playfulness to it, with words that drip from the tongue like a jar of Pooh's beloved honey.
A team of illustrators has done wonderful justice to EH Shepard's original creations with luminous, detailed watercolours that shimmer with life and humour.
This is a romp of a story and a lovely way to introduce a new generation to dear old Pooh.
Reviewed by Penny Harrison