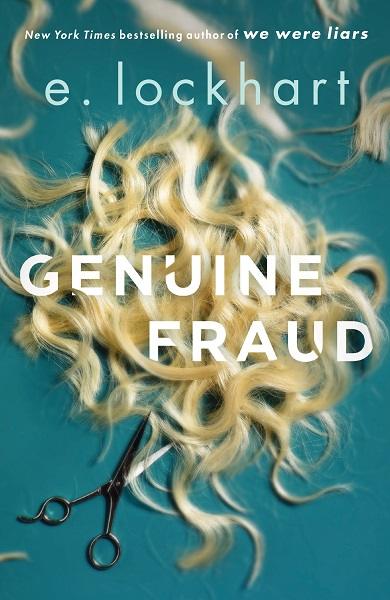 E. Lockhart,  Genuine Fraud,  Allen & Unwin,  Sept 2017,  272pp.,  $19.99 (pbk),  ISBN: 9781760295936
Intriguing from the start, this jewel from E. Lockhart will please fans. The first chapter is in fact the last. Telling the story from the end to the beginning was, surprisingly, not confusing at all. On the contrary, it worked to build and sustain intrigue and suspense throughout, while masterfully developing the character of protagonist, Jule.
Jule is unlikeable yet interesting, and I spent the majority of the story waiting for her to be redeemed, predicting the various ways this could happen, though it never came. This was disconcerting, I was left with the same feelings as after reading Gone Girl and We Were Liars: unsettled, that all that was right with the world was not returned and no justice was met.
Lockhart uses a play on identity, which further adds to the intrigue, is Jule Imogen? Is Imogen Jule? Does one not exist? The questions kept piling up leading to the final chapter, Chapter 1, where all was revealed.
This is another compelling Young Adult read from E. Lockhart suitable for 15+ years.
Teachers Tips can be found on the Allen & Unwin website.
Reviewed by Katie Mineeff