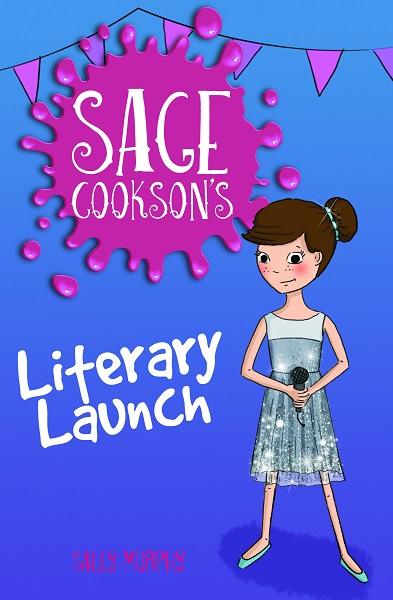 Sally Murphy,  Sage Cookson's Literary Launch (Sage Cookson #5),  New Frontier,  Sept 2017,  56pp.,  $9.99 (pbk),  ISBN: 9781925594010 
This is another delightful story in the Sage Cookson series. It explores themes surrounding confidence and finding the courage to push past common fears and nerves.
Sage despises public speaking and really dreads her next class assignment: a three-minute speech! When Sage is compelled to help her mum out of a tough spot during a literary launch she discovers there's nothing to fear from public speaking. In fact, she is quite good at it!
Sally Murphy has constructed a likeable and relatable protagonist in Sage. The dilemmas she confronts and overcomes in this story may be used as an example for children who experience similar concerns and fears.
Suitable for 7-10 year olds.
Reviewed by Katie Mineeff