Matt Cosgrove, Dharma the Llama, Scholastic Australia, July 2020, 24pp., RRP $15.95 (hbk), ISBN 9781760669201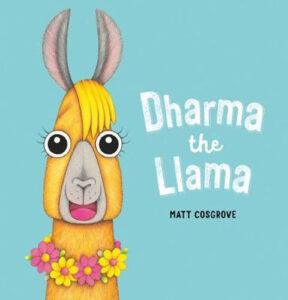 Dharma the Llama is a bit different from the rest of the herd. For one thing, she loves reading! When the herd runs into trouble, Dharma uses her knowledge gleaned from books to save the day.
The next installment in the popular Macca the Alpaca series, this light-hearted picture book for readers 3+ features Matt Cosgrove's distinctive simple rhyming text and bright, cheery illustrations. Promoting themes of being true to yourself, friendship and reading, this book is fun to read aloud and will be a hit with the hoards of Macca fans.
Reviewed by Julie Murphy