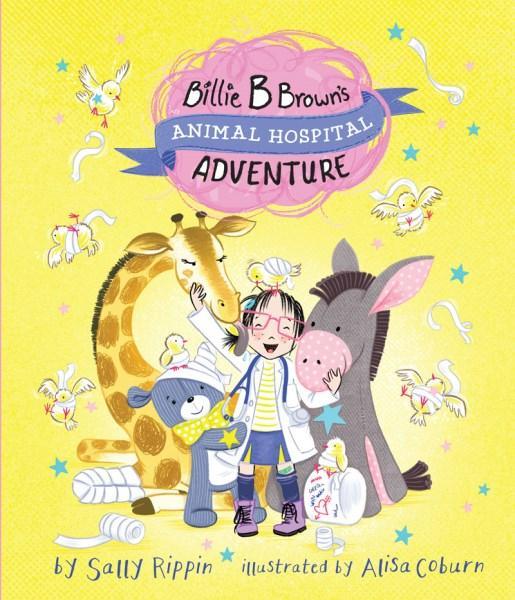 Sally Rippin (text), Alisa Coburn (illus.), Billie B Brown's Animal Hospital Adventure, Hardie Grant Egmont, Oct 2016, 24pp., $19.99 (hbk), ISBN 9781760126902
Sally Rippin has an incredible talent for taking an everyday situation in a child's life and weaving it into an engaging and imaginative tale about overcoming challenges.  Her Billie B Brown Adventure series introduces readers aged 4 to 6 to the irrepressible Billie during her kindergarten days.
In this latest book, Billie arrives at kinder with a sore knee, but is distracted by a sick teddy. A fantastical romp around the classroom and playground ensues, as Billie turns the kinder into an animal hospital.  Playing the doctor, Billie is joined by her friend, Jack, the nurse, and a host of adorable animal patients. But when Billie's own bandage falls off, her vulnerability is exposed and she is forced to take charge with one of her "super dooper ideas".
This new series is presented in a colourful hardback design, somewhere between a chapter book and picture book, with lively illustrations that have a playful retro appeal.
As always, Billie B Brown is a delightful role model who faces the variety of emotions arising from common predicaments with imagination and charm.
Reviewed by Penny Harrison