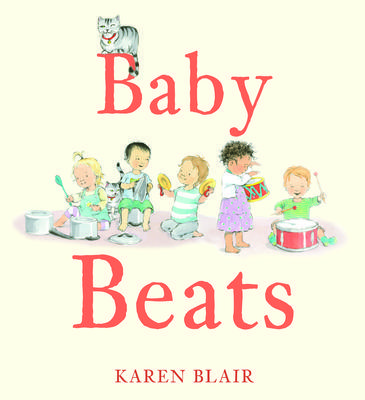 BLAIR, Karen Baby Beats Walker, 2014 unpaged A$24.95 NZ$27.99 ISBN 9781922179074 SCIS 1641764
This deceptively simple children's picture book uses very simple language to discuss the fundamentals of music and sound.  The book is written with a rhythm that matches the theme of the story and makes it an enjoyable, foot-tapping read to share with a baby or toddler.
Children can become involved in the story by mimicking the actions of the children depicted in the illustrations.  The illustrations portray children from different cultural backgrounds playing a variety of instruments.  Clapping your hands and singing out loud this picture book for young children is a great introduction to music and sound.
reviewed by Katie Poidomani