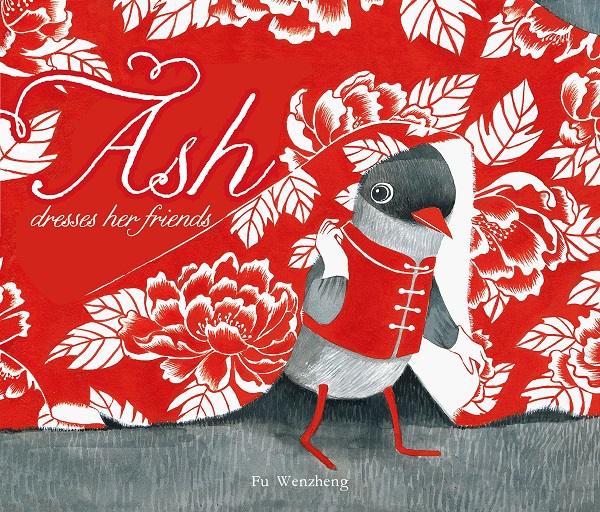 Fu Wenzheng, Ash Dresses Her Friends, New Frontier, 1 Feb 2018, 32pp., $24.99 (hbk) ISBN 9781925594027
The quiet magpie in this story, Ash, sits off to the side, wishing for a friend. But, to make new friends, sometimes you have to put yourself out there and share a little of what makes you special.
Ash learns this by chance, when a sad elephant mentions he wants a new shirt. It turns out Ash is a brilliant seamstress and she makes the elephant a vibrant bright red, patterned shirt. He is delighted and shows off the shirt to his friends. Word quickly spreads about Ash's skills. Her neighbours are so impressed, Ash is inspired to keep sewing – it makes her happy to be sharing her talent. She uses every scrap of her fabric to sew a dress, a scarf, a baby carrier and a bag. Ash sees how her sewing makes others feel special. And she is delighted when all the animals visit her to celebrate. They have become her friends.
The illustrations in this book are beautiful – bright, bold red patterns sing alongside animals in black and white and shades of grey. The illustrator drew on her Chinese heritage and used traditional Chinese ink wash painting and the colour red because it symbolises joy and good fortune in Chinese culture. The cover features glossy raised details and the red and white animal-patterned endpapers are a delight.
Teachers Notes can be found on the New Frontier website.
Reviewed by Carissa Mason