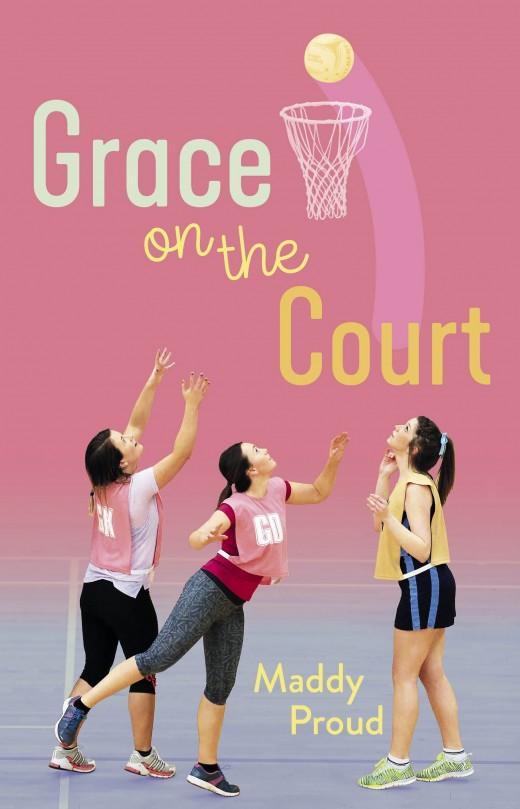 Maddy Proud, Grace on the Court, Black Inc Books, 29 Jan 2018, 240pp., $14.99 (pbk) ISBN 9781760640330
My twins, 9, are a few years away from high school yet, but they both love netball and enjoyed reading this book. While Grace is 13 and just becoming interested in boys, the book is appropriate for middle grade readers (aged 8+) and gives them a heads up of what's to come.
This books centres around Grace, a keen netballer, as she starts her first year at high school alongside her twin brother, Angus, and her best friends from primary school. At high school there's more kids, teachers and classrooms to navigate and Grace has to work out just where she fits – at least she's comfortable playing sport, or so she thinks. Grace was captain of her netball team in primary school and they'd won the grand final, so she's excited to join her high school team, but after tryouts, she is put on a team with her arch rival, Amber. And Amber is mean.
There's plenty of netball in this story, as author Maddy Proud is a professional netballer, playing Centre and Wing Attack for the New South Wales Swifts. There are training sessions, warm-ups, descriptions of the games and a terrific example of what happens to bad sports. The book also explores friendships, sibling relationships, divorce and living up to parental expectations. I particularly liked seeing how supportive Grace's family were of her netball.
The ending finished the story off nicely, but left an opening for a sequel, which I'm sure my girls will want to read too.
Reviewed by Carissa Mason