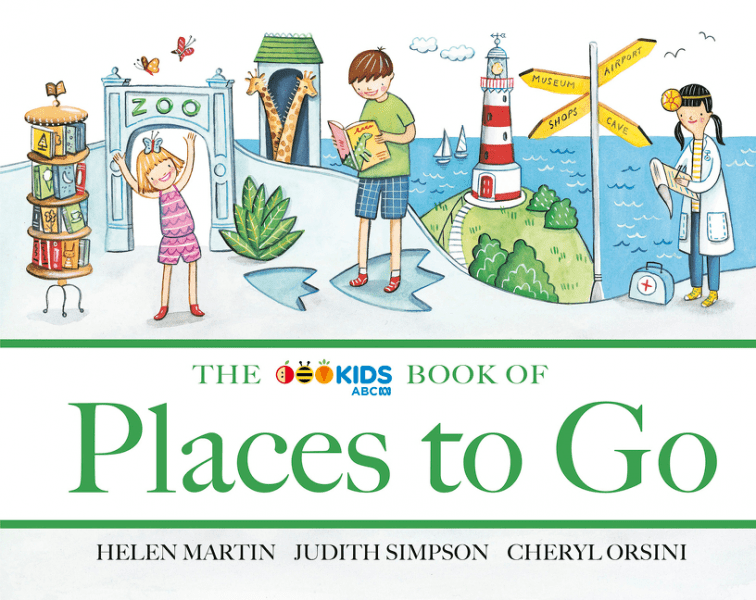 Helen Martin (text), Judith Simpson (text), Cheryl Orsini (illus.),  The ABC Book of Places to Go, ABC Books/HarperCollins Australia,  23 Jan 2017,  32pp.,  $24.99 (hbk),  ISBN: 9780733334283
This book is a good introduction to places outside home for young readers, encouraging them to realise that there are always new places, away from their own home, for them to explore, with a refrain of
"different places — some you know but some are new."
The reader visits to the zoo, the library, the doctor's, a butterfly farm, places above ground and below.
The simple, but not simplistic text has elements of verse, works well on most pages and is positioned in different places on each double page. There is plenty of 'white' space and different perspectives encourage young readers to explore the detail of the pictures.
One of my grouches, albeit small, is the concept of libraries as quiet places to borrow books – as if that is the only thing libraries offer!
This title is sure to produce a devoted readership and it is likely to become a favourite among parents.
Reviewed by Maureen Mann