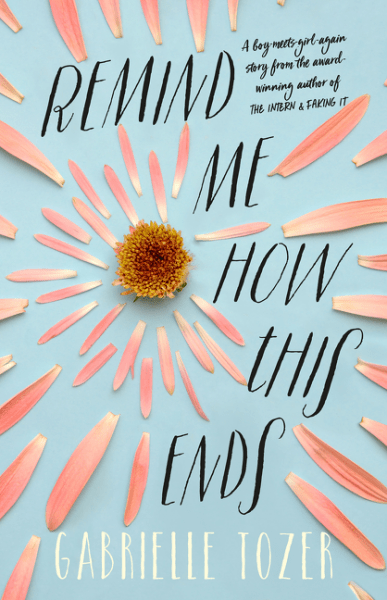 Gabrielle Tozer, Remind Me How This Ends, HarperCollins,  27 March 2017, 356pp. $17.99 (pbk) ISBN: 9781460751688
Milo Dark is working in his parents' bookshop in country town Durnan. It is his first year out of school and unlike many of his friends, who have left Durnan for university or travel, has no plans for the future. Layla returns to Durnan after five years away. She and Milo were childhood friends and neighbours, but after her mother died, she and her father left town without saying goodbye. Layla is living in a share house with her boyfriend on the wrong side of town. She is looking for work and still grieving the sudden death of her mother and subsequent turmoil in her young life. She finds solace in her old friend Milo, who is also having his own problems dealing with a frail, long distance relationship and pressure from his parents.
This is a realistic novel with realistic, well-drawn characters. Milo and Layla are likeable and their problems are very real, no doubt experienced by many their age. Dealing with great change is also a major theme in this book. The year after leaving school is one of many changes and Milo appears to not want to face these changes, while Layla did not have any choice but face great change five years earlier.
The novel is written from both Layla's and Milo's perspectives. This works well, however at times I found little difference in the voices. There is a lot of dialogue, well written and necessary with the nature of the book. The characters drive this book, and the ending was surprising and satisfying. It will appeal to a wide range of young adults and adds to the current wealth of new Australian Young Adult fiction hitting our shelves. Highly recommended.
Reviewed by Liz Derouet