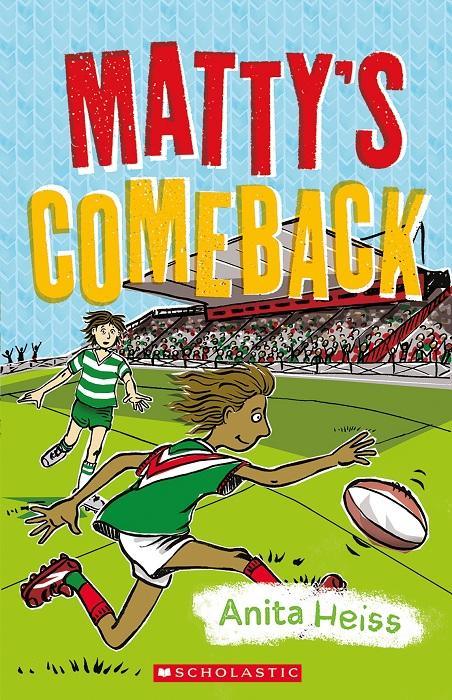 Anita Heiss, Matty's Comeback, Scholastic Australia,  Feb 2016, 96pp.,  $9.99 (pbk), ISBN: 9781760152031
Matty is the South Sydney Rabbitoh's biggest fan. His whole family are Rabbitoh's supporters, but everyone agrees that Matty is their number 1 fan. He collects South Sydney memorabilia, is a member of the club and goes to every game he can. He even plays for the South Eastern Seagulls in the local competition because their uniform is red, white and green. Matty has been playing well and helps get his team to the grand final, but just before the big game he comes off his bike and breaks his arm. Matty is devastated and miserable that he won't be able to play, but with the help of his younger sister Nita he figures out a way to be involved.
Here's one for the sports fans! Matty is a true devotee of the game, and other young football fans will easily identify with him. The story moves quickly and is tightly written. The only thing that may not appeal to young readers is Matty's sister Nita, who seems to be there mainly to bring some cultural education and social awareness.  She gets almost as much 'air time' as Matty and readers may find her side notes distracting from the main plot. On the whole though, it's an enjoyable book and should do well in primary school and public libraries.
Reviewed by Rebecca Kemble