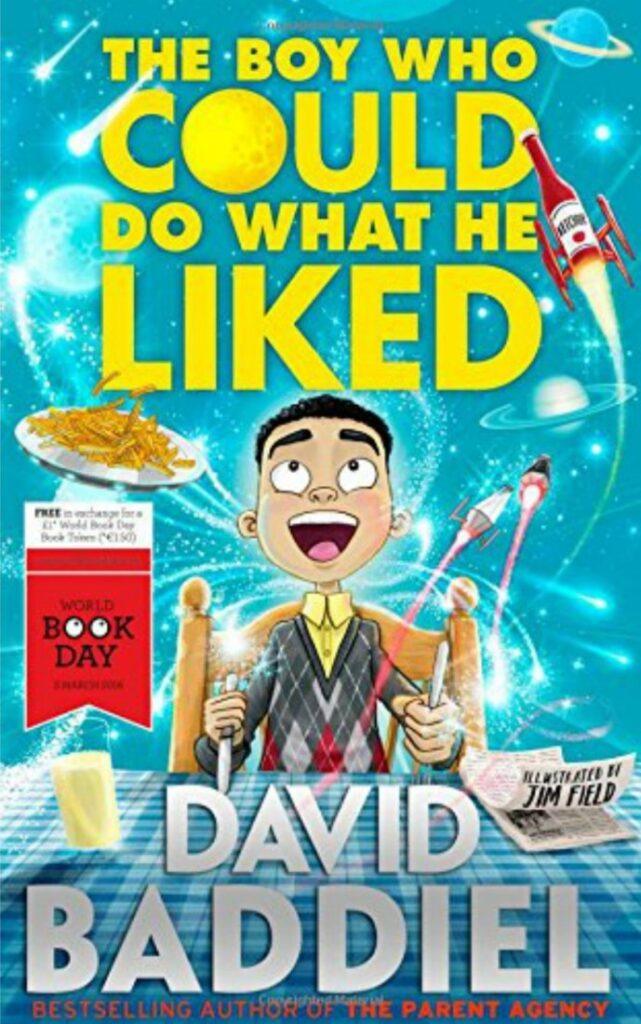 David  Baddiel (text), Jim Field, (illus) The Boy Who Could Do What He Liked, HarperCollins, 3 Jan 2016, 128pp., $9.99, (pbk), ISBN: 9780008167813
Alfie lives a very structured life. His mother died when he was small, and to help them both cope, his father developed Routines. Alfie has a routine for every waking moment in his day, and even his babysitter knows his routines and sticks to them. His new stepmother has been dropping hints to his father about maybe easing up on them, but the routines make Alfie and his father feel safe. One day though, Alfie's regular babysitter is unavailable and his parents have an important work dinner they can't miss. Alfie finds an old business card for a babysitter, with a handwritten note on the back which says 'in case of emergencies'. When Mrs Stokes arrives, she is the oldest person he has ever seen, and she isn't interested in following his routines. Instead she tells Alfie "just do what you like". This stumps Alfie as he doesn't know what he likes or how to do it, but with help from Mrs Stokes, he starts seeing things in new ways.
This is a funny and engaging chapter book, perfect for newly independent readers. The black and white illustrations enhance the text well, and the font and text size varies, lending energy and emphasis to the story and also making it a good book to read aloud. Recommended for primary school and public libraries.
Reviewed by Rebecca Kemble