Joseph Coelho (text) and Freya Hartas (illustrator), Zombierella: Fairy Tales Gone Bad, Walker Books Australia, September 2020, 192pp., RRP $18.99 (pbk), ISBN 9781406389661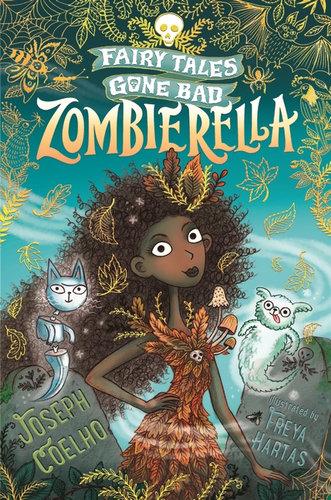 We all know the classic story of Cinderella, but what if it went a bit differently? Was a little more… gory? Well, that's where Zombierella comes in. After an embarrassing death caused by her fake sisters, Death takes the place of a fairy godmother and grants Cinderella her life back for the three nights of the ball and a chance to steal the prince's heart.
Zombierella is a fun twist on the classic fairytale and isn't afraid to delve into the unconventional. It has death, bugs, faeces, zombies, vampires and more. The book has beautiful illustrations by Freya Hartas and nice thick pages that make the story far more engaging. The text is quite large and easy to read which is suitable for younger readers. This book also features a Cinderella of a different ethnicity from the stock standard white girl with blue eyes and blond hair, which I appreciate.
I would recommend this fairytale gone bad to 7-10 year olds who like a little guts and gore along with their princesses.
Reviewed by Libby Boas