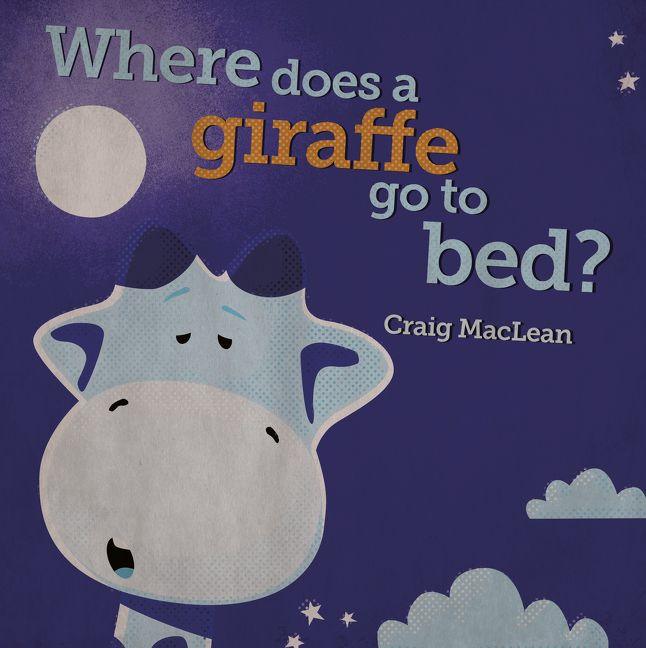 Craig MacLean, Where Does a Giraffe Go To Bed?, HarperCollins Australia, 23 April 2018, 32pp.,  $19.99 (hbk), ISBN: 9781460752272
A rabbit sleeps in a hutch; a koala sleeps in a tree. We know where lots of different animals go for a rest, but what about giraffes?
This simple bedtime story by writer/illustrator Craig MacLean introduces young ones to an assortment of animals while settling them for sleep. Attractive digital vector art illustrations in soothing, subdued night-time colours do their part to seal the deal.
The text features gentle rhyming verse and the regular refrain, "but where does a giraffe go to bed?" Readers are finally rewarded with a pleasantly imaginative answer to the question.
Suits curious preschoolers 2+.
Reviewed by Julie Murphy