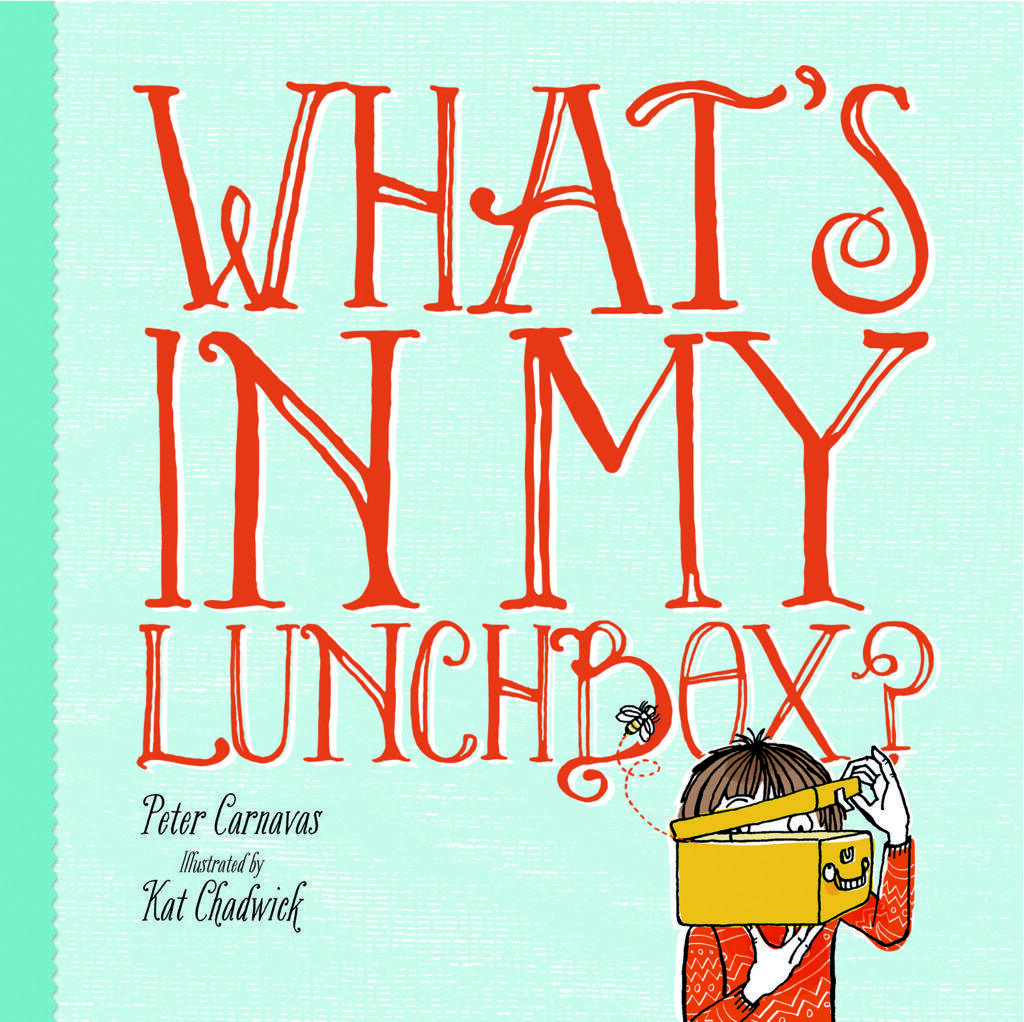 Peter Carnavas (text),  Kat Chadwick (illustrations),  What's In My Lunchbox?,  New Frontier,  1 February 2015,  $24.99 (hbk),  32pp., ISBN 9781925059038
This is a beautifully light-hearted picture book centred on a young boy's week; opening his lunchbox to find all manner of wild things. The narrative builds in tension by repeating 'Today in my lunchbox I happened to find…' and then escalating the contents from an unwanted apple all the way to a huge dinosaur leaping out to frighten the unsuspecting narrator. Carnavas manages to inject wry humour, suspense and ultimately resignation (given the protagonist settles for the apple after all) in very brief passages of text.
The illustrations by Chadwick are glorious: vibrantly coloured and with cheekily personified pieces of fruit and sandwiches. My three year old loved this, requesting repeat readings, and I really enjoyed the humour of the text. Recommended for 2 to 6 year olds.  Teacher's Notes can be found on the New Frontier website.
reviewed by Angie Holst