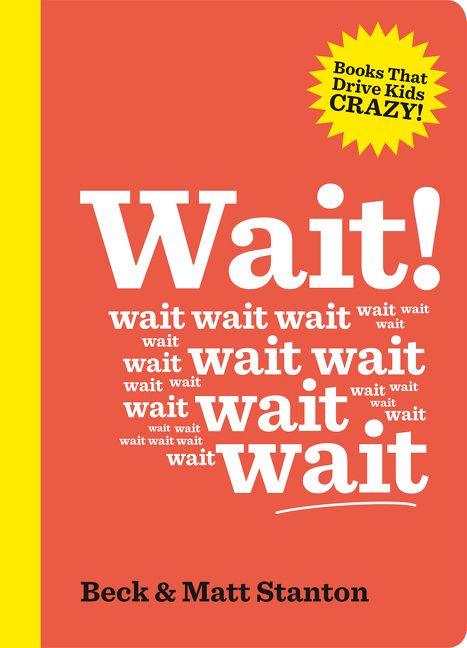 Beck Stanton & Matt Stanton, Wait! (Books That Drive Kids Crazy #4), HarperCollins Australia, 19 March 2018, 32pp., $19.99 (hbk), ISBN: 9780733337970
The title really says it all – you just have to wait!
Designed to be read aloud, this cheeky text is a story that never gets to the start as the listener is constantly told they cannot begin until another task is finished, such as wriggling their toes or maybe doing the hula – they just have to wait! There is no escape as the warning at the beginning is: "Once this book is first begun, you cannot stop until it's done." Even if they persevere and reach the final page, there is a surprise that will send them back to the start.
Beck and Matt Stanton have great fun playing with the whole notion of what it means to read, and how the expectations of the reader and listener can be hijacked into a fun-filled frolic. The brightly coloured pages, changes in font size, and simple but attractive drawings complement the entertaining writing.
This latest instalment from the "Books That Drive Kids CRAZY" series defies the conventions of writing and results in a humorous text that makes procrastination an art form. Adults can read it with children and laugh together at the silliness of it all.
Reviewed by John Nolan