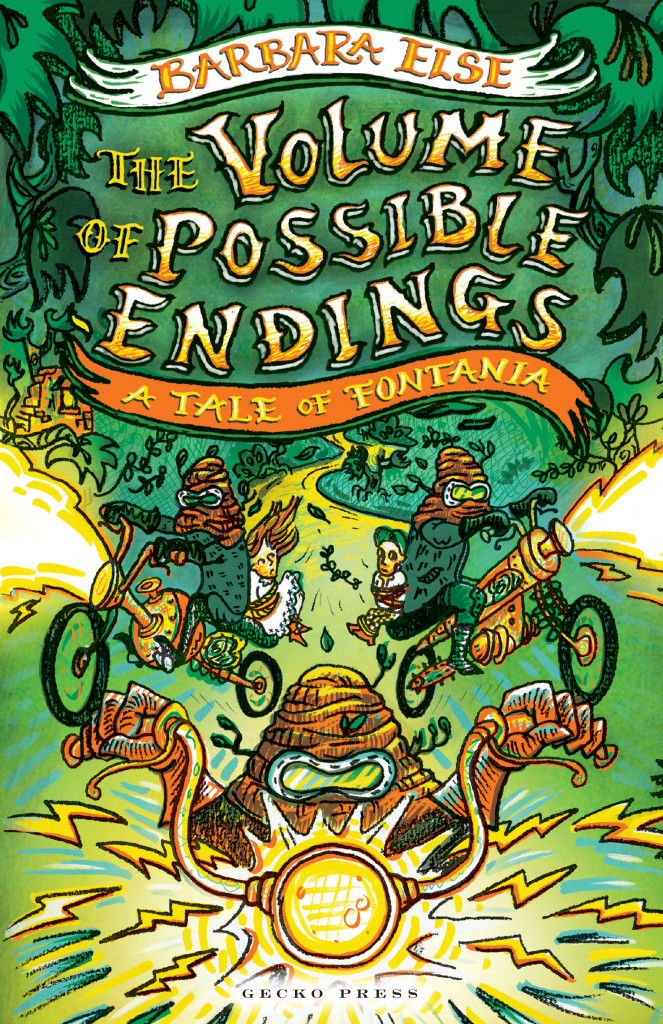 ELSE, Barbara The Volume of Possible Endings: a tale of Fontania Gecko Press, 2014 336pp NZ$24.99 pbk ISBN 9781927271377 SCIS 1675216
Dorrity is the quirky protagonist of Else's latest tale of Fontania.  Along with Metalboy she saves the Kingdom from the malevolent Count Bale and learns not to fear multiple endings.
An enjoyable mix of story and reflection about the effect of choice and uncertain outcomes on a twelve year old girl.  The fantasy is lightly built but comes from a consistently imagined world with likeable supporting characters.  Wacky humour adds to the pleasure of reading.  The conceit of an automaton gradually transforming into a real live boy who supports Dorrity in her quest to avoid becoming Fontania's dispensable Queen is also well done.  For readers of 9 and up.
Teaching Notes are available on the publisher's website.
reviewed by Anna Smith