Natashia Curtin, Vernon the Penguin, Scholastic Australia, February 2021, 32 pp., RRP $17.99 (hbk), ISBN 9781743836972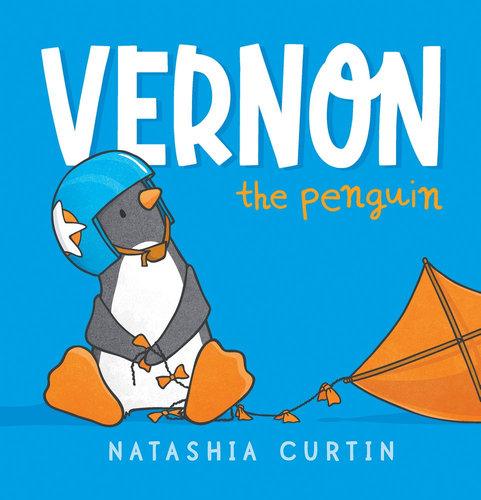 Penguins can't fly; they just aren't born that way. But knowing that doesn't stop Vernon the Penguin from trying his absolute best.
Every night, he would dream of riding the wild west wind, curling and twirling, swooshing and swirling along its currents.
Everyone knows penguins can't fly! And every penguin in this story is determined to make Vernon understand that. But Vernon is plucky. He knows he just hasn't found the right way yet.
Vernon the Penguin by Natashia Curtin follows Vernon's attempts to fly in a funny, gently motivating tale about accepting what your body is capable of (and not letting others tell you what you can't achieve!).
This lovely story has plenty of space for little readers to join in whooshing and swooshing along! It is, most importantly, a beautiful story about learning to love yourself for exactly who you are. Vernon may have limitations, but his body is wonderful just the way he is.
Potentially, this could be an excellent jumping-off point for parents of children with disabilities to discuss their uniqueness. Just like Vernon, their body might not be able to do everything they want it to, but that doesn't mean they can't find a way to achieve their dreams. Vernon the Penguin puts a positive spin on respecting your body's limitations but emphasises the importance of loving yourself for all the amazing things you actually can do.
The illustrations are delightful. Simple, but deceptively so. With a few little flourishes, Curtin changes little Vernon from happy to excited to sad. As with any good picture book, the illustrations enhance the story, giving children an easy path to follow the story.
Vernon the Penguin is an entertaining tale that will suit a wide variety of children. Highly recommended, a funny tale that will encourage kids to love themselves for exactly who they are.
Reviewed by Geni Kuckhahn