Archimedes Fusillo, Tribal Lores, Walker Books, August 2020, 432 pp., RRP $19.99 (pbk), ISBN 9781760651954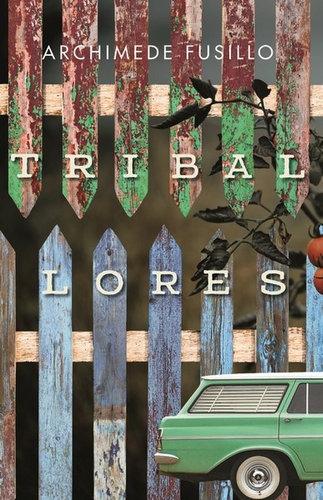 The reader meets Frankie Rescio as he and his family prepare for an Australia Day lunch at their neighbours' house. Frankie's parents are from Italy and, though they have been in Australia for over 20 years, their English is still heavily accented and they live very much by their customs and traditions from Italy. Their neighbours, on the other hand, are the quintessential Australians and don't mind telling Frankie's family how foreign their food and wine is, despite drinking and eating it with enthusiasm. Themes of cultural differences and xenophobia are obvious from the outset, with a touch of racism as Lochie refers to his half-sister as half-caste. The Rescio's neighbours have been living next door for eight months and it is only now they have really met. Frankie and Lochie are the same age and are already mates, playing cricket together, although they go to separate schools. Frankie is in year 10 and his younger brother is about to enter year 7. This causes Frankie some anxiety, as his brother is not like most kids his age. This is not his only worry though. He is still coming to terms with the death of his sister some years earlier, a deep grief felt throughout the family. His father and mother have worked hard to build up their butcher's business in which Frankie works at times to help out. Throughout the novel we meet his extended family as well as Lochie's, as their friendship develops, and the two families have more to do with each other. Lochie's half-sister comes to live with his family, along with her layabout partner, when she falls pregnant. Lochie appears as though he has not a care in the world, but under his tough exterior he has his share of problems, as Frankie does. Lochie also takes on the problems of his friends. Even though the characters deal with family issues in their own cultural ways, they are essentially the same. After family truths are shared tragedy strikes, and it is drastic and sudden.  
There are many important themes in this book and it is clearly aimed at a young adult audience. The characterisation is well done and we view most of the narrative through Frankie's eyes. There is anger and grief and the reader is carried along with Frankie and Lochie while getting to know the family and friends of these key characters. Being true to our friends and family is important, regardless of what tribe you belong to, but there is a limit. At 421 pages I felt Tribal Lores could be pared down to allow for a more edge-of-the-seat reading. I hope the audience for whom this is intended perseveres as it delivers, building to a climax this reader did not see coming.
Teachers' notes are available at the publisher's website.
Reviewed by Liz Derouet