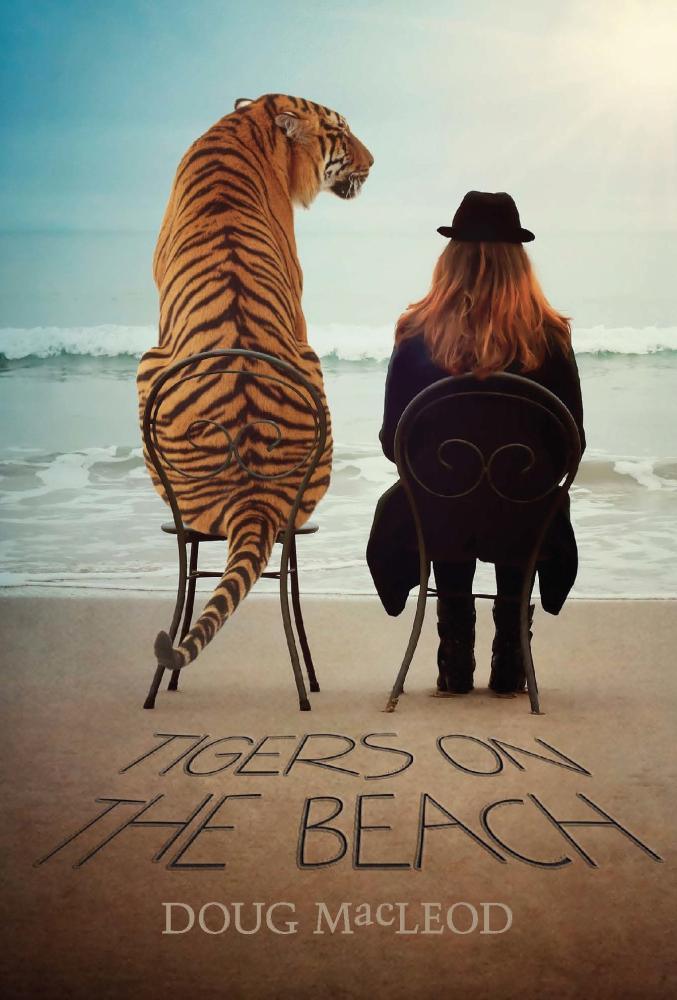 MacLEOD, Doug Tigers on the Beach Penguin, 2014 251pp $12.99 pbk ISBN 9781742537238 SCIS 1651557
Laughter is an important way friends bond: in this story the main character, 13 yr old Adam, tries to work out if a shared sense of the ridiculous is necessary in romance.  The object of his affection, an intellectual red-haired flute player, Samantha, has a quite different sense of humour.
Adam's grandfather dies, and family members cope, each in their own way.  Grandmother moves into Ponderosa, the family holiday cabin business, putting a strain on customers and Adam's parents' marriage.  Autistic younger brother Xander upsets Adam's life in many embarrassing ways.
The sea-side setting, quirky family and the avaricious real estate agent, bent on acquiring the Ponderosa, are reminiscent of the TV series Round the Twist.  References to popular culture reflect the tastes of a middle-aged man more than a teenage boy: but this could be the influence of the grandfather and father on Adam's comedic education.  Auslan finger-spelling of Sam's name within the story is little more than a gimmick, as is the inclusion of misinterpreted Chinese script.  The portrayal of the autistic brother is fairly superficial.  Light and enjoyable, this novel is an easy read for 10 – 12 year olds, exploring issues of mortality, attraction and family humour.
reviewed by Julie Thorndyke