Kellie Byrnes (text) and Aśka (illustrator), This is NOT a Book!, EK Books, June 2021, 32 pp., RRP $24.99 (hbk), ISBN 9781925820508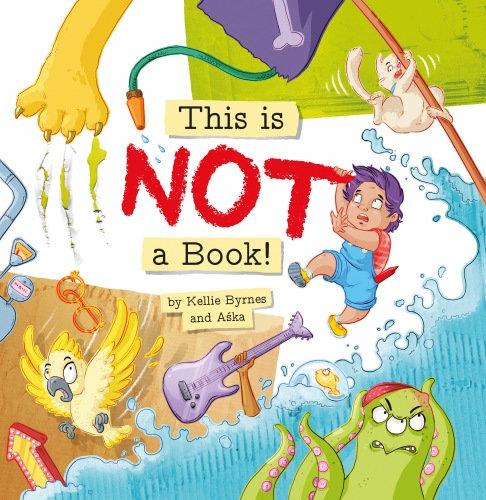 In this engaging picture book, the young main character (gender unclear) attempts to convince us they are real and definitely not in a book. For every book feature they try to disprove, the book proves it to be so. Our feisty protagonist finds themself in action-packed settings with problems to solve. From an underwater rock concert, to catapulting through outer space, escaping a hungry lion and defeating pirates, sea monsters and angry mermaids. But every good book needs an ending… will turning the last page be the end for our plucky friend?
This clever meta fictive text is lots of fun for readers. The likeable protagonist speaks directly to them, demanding a response. Children will love that the power is theirs. Each turn of the page delivers a surprise. The illustrations are bright and dynamic. An entertaining way to learn about narrative structure. Recommended for lower primary.
Book trailer, teacher notes and author interview available on the publisher's website.
Reviewed by Sharon Seymour