Shannan Stedman and Tayla Stedman, #TheSecretUpstairsFanClubParty (Lola Online #1), Scholastic, February 2021, 208 pp., RRP $15.99 (pbk), ISBN 9781760972417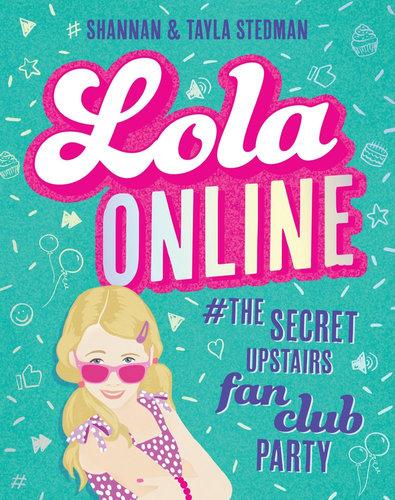 Lola is a soon-to-be 10 year old exuberant, fun loving Youtuber. She keeps her 9k YouTube subscribers entertained with enthusiastic banter about her farfetched imaginings as well as recordings of creative and messy, boisterous games with her friends. As Lola's first double digit (10th) birthday approaches, she enthuses online that she will share footage of her planned "birthday extravaganza" – a birthday party of wild imaginings.
But her party plans are pared back by her mother's insistence on far more modest and practical party arrangements. Lola's pesky brother's interference and her next-door-neighbour nemesis planning a party at the same time, seem to be additional threats to her dream party. But on the day, the biggest problem is a group of Lola's devoted subscribers arriving at the party uninvited (or at least, Lola didn't mean to invite them), giving rise to farcical scenarios as Lola tries to host a separate party for the fans, which she must keep secret from her mother. On top of that, her friend Mitch's creativity for messy party games adds to the chaos.
This book is a lively and entertaining account of Lola's fun filled escapades. Cute, fun doodles and line drawings add to the tone of fun and playfulness. I can see how Lola's character's creativeness for fun games and activities, her humour and her loyalty and care for her close friends, would be appealing to kids. But, from an adult's perspective, it bothered me that with the fun aspects of the story emphasised, the opportunity to deal seriously with online safety and online etiquette issues, is limited.
I recommend this book for 7–10-year-olds, especially girls who would likely identify with the Lola character and her friends and enjoy their exuberance.
Reviewed by Barbara Swartz