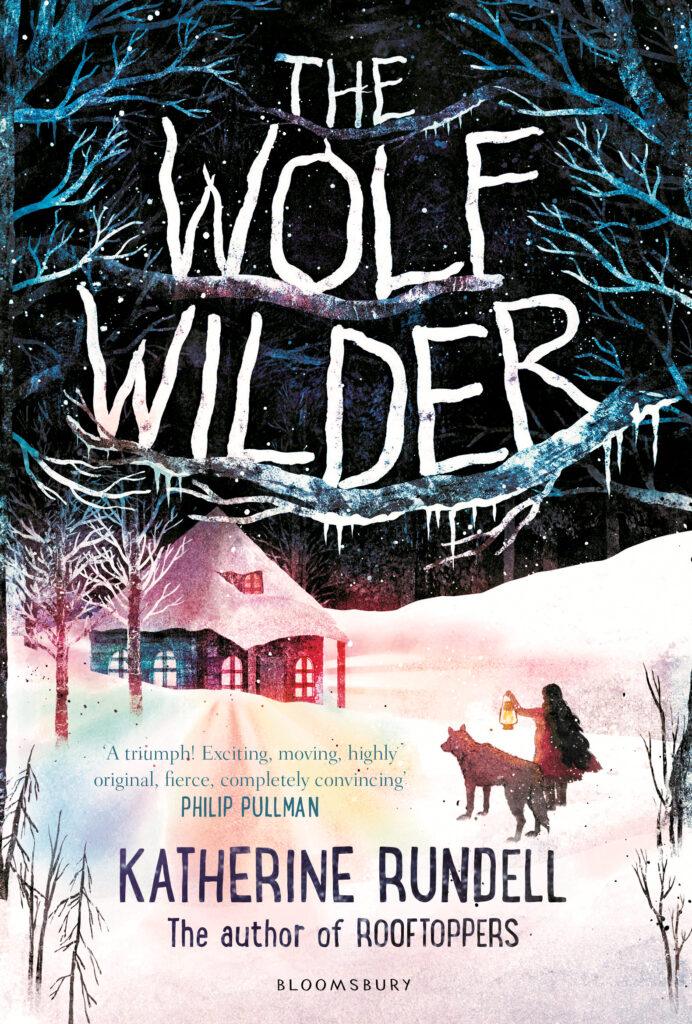 Katherine Rundell (text),  Gelrev Ongbico (illus.),  The Wolf Wilder,  Allen & Unwin,  Oct 2015,  256pp.,  $15.99 (pbk),  ISBN: 9781408872352
This engrossing book is a love song to wolves and Russian winters. It is an idealised and romanticised depiction of human and animal interaction. Rundell writes so convincingly that you have to keep telling yourself that this is fantasy –people can't really ride wolves – but in this wonderful heart-warming story you believe anything is possible.
Set in pre-revolutionary times in the bleak landscape near St Petersburg its main character is 12 year old Feo, a dark and stormy girl, whose mother is teaching her how to become a wolf wilder. A wolf wilder is someone who works with wolves who have previously been kept as pets by aristocratic Russian families but who have now fallen out of favour – they may have nibbled off some toes or chewed off a fingernail absentmindedly – and now they are being taught how to survive in the wild.
When her mother is taken prisoner and sent to St Petersburg by the evil general Rakov, Feo and three half wild wolves set off across the frozen landscape to rescue her. Along the way she is befriended by two boys, Ilya a 13 year old army cadet who would really like to do something else with his life and Alexei, a charismatic 15 year old revolutionary who knows exactly how the world should be. This is a tense fast paced adventure dominated by the landscape and its weather, peopled by courageous individuals who know how to survive and enjoy all challenges.
Katherine Rundell is a fresh new voice in children's fiction. She is daring and original in this fantastical story which is infused by a warm humanity, endearing, funny and comforting in the harsh setting. The reader falls immediately into the story, gripped by the vivid characters and the wild landscape. The plentiful black and white illustrations by Gelrev Ongbico are an attractive bonus. This is the perfect read for anyone who loves animal stories in exotic settings full of crazy wonderful people. Recommended.
Reviewed by Mia Macrossan