Greg Howard, The Whispers, Penguin Books Ltd, January 2019, 256 pp., (pbk), RRP $14.99 ISBN 9780241367087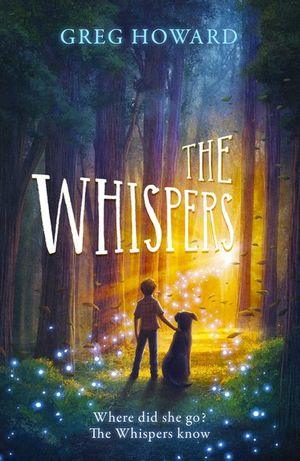 Riley's mother has been missing for four months. Whenever anyone starts talking about her or her disappearance, Riley turns on his Charlie Brown teacher-translator, transforming their words into a blur of wah wah waah waah wah. Where has Riley's mother gone? What are the conditions he suffers from? Who are the Whispers?
Howard's middle-years' novel is a sensitive and thoughtful exploration of childhood grief, narrated by Riley, an eleven-year old growing up in the cornfields of America. The author's note reveals that Howard went through a similar experience to Riley growing up, and it is perhaps the specificity and detail that Howard can give to this book that gives it its engaging and heartbreaking charm. Images have stayed with me long after reading: Riley and his mother conducting a Pentecostal choir of cornstalks blowing in the wind, his grandmother's 5-4-3-2-1 fruit salad or finding connections with his idolised next door neighbour.
The Whispers would give teachers an opportunity to explore the idea of an unreliable narrator, the experience of grief and loss, and the use of flashbacks or memory in story. Middle and older readers would easily connect with Riley and be engaged by the mystery of his missing mother.
Reviewed by Madeleine Crofts