Sigi Cohen (text) and Patrick Corrigan (illustrator), The Vampires Next Door, Larrikin House, April 2021, 32 pp., RRP $24.99 (hbk), ISBN 9781922503084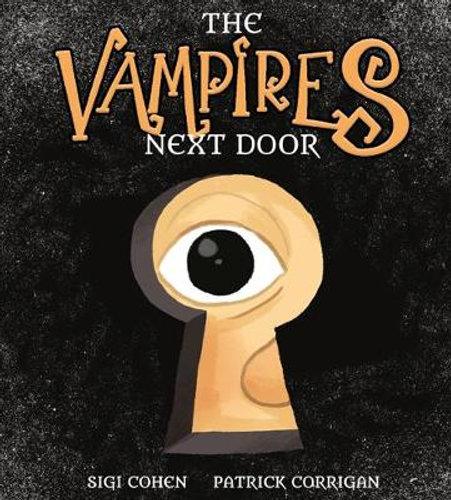 Sigi Cohen's first book, My Dead Bunny, was published in 2015 and shortlisted for the Picture Book of the Year award in 2016. It had a macabre sense of humour which is again evident in his new book, The Vampires Next Door.
Lee sees lots of bats hanging upside down in a tree outside a house down the road. She is convinced they are vampires, especially when local children start going missing. No-one believes her but after thwarting an attack by Horace, she hatches a cunning plan to get into their house and defeat them.
Larrikin House's motto is "Publishing books with humour and heart!" and this one fits the brief. The vampires are more like the Addams Family than Count Dracula and they are actually having a party when Lee breaks in. The illustrations are colourful and the unusual typeface gives a Gothic feel.
However, there is one typographic error included in the text. As Lee is cycling home from the deli, the text states that she 'peddled' rather than 'pedaled'. A small blemish in this humorous book.
Reviewed by Lynne Babbage