Emily S Smith (text) and Aleksandra Szmidt (illustrator), How to Hug a Cactus, Larrikin House, May 2021, 32 pp., RRP $24.99 (hbk), ISBN 9781922503176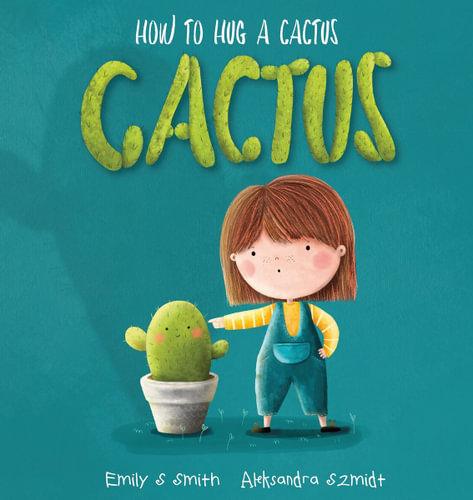 Small children can make strange and impractical relationships in their blurred world between real and make-believe and here we meet a little girl who has personified her cactus. This imaginative invention comes with its own problem, how to cuddle and hug her 'friend'.
There are some nice touches in this story about problem solving and the illustrations use warm colours and tone to create an interesting family and home. We are introduced to the family members as each suggests ways to get closer to the pet cactus without being spiked. Some of these answers are quite funny and are drawn with a soft sense of humour. My favourites are the marshmallows that make 'a sticky mess'. Others I found a little repetitive and not quite age appropriate with the final home-made suit confusingly similar to grandad's failed space suit idea.
The story encourages all sorts of home baking, design and craft activities and might adapt well to a classroom divergent thinking session. I think its strongest message comes at the end where the girl questions the deeper truths of growing up and letting go.
Reviewed by Liz Anelli