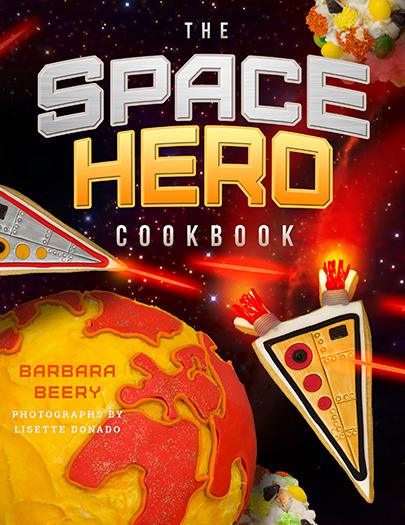 Barbara Beery (text),  Lisette Donado (photos),  The Space Hero Cookbook,  Exisle Publishing,  13 Oct 2015,  80pp.,  $24.99 (hbk),  ISBN 9781942934004
This is a handsomely presented kids cookbook with a futuristic theme. Spiral binding holds double pages open so that tempting space themed food and crafts can easily be accessed. From chips and dips to drinks and sweets, the ingredients, directions and serving ideas are clearly set out in point form on a double page accompanied by a stunning photographic representation of the finished project.
Particularly interesting are the plutoman pizzas, fruit kabobs and stardust pita chips.  Craft ideas include supernova soaps, meteorite mud (play dough) and carbonite crayons.  A great book for themed science work and parties.
Reviewed by Chris Dayman