The final instalment in The Colours of Madeleine trilogy will be out on 23 February. We asked author Jaclyn Moriarty a few questions about the book, about magic, and about what she's planning to write next. Welcome, Ms Moriarty.
Magic has been evident in most of your books, even the early contemporaries. Was writing a fantasy series inevitable?
That's a great question.  It was always my master plan.  I thought I was being stealthy, and introducing magic so quietly that nobody would notice, but you've seen right through me.
Where did you get the inspired idea to combine colours and weather phenomena?
One day, while I was planning these books, I told a friend that I was writing about an imaginary kingdom.  'What are your monsters?' he asked.  He said: 'You can't have a kingdom without monsters.'  I happened to have coloured textas and pencils all over the table.  I looked at these and decided that the monsters would be colours.
Then I went home and started reading about the science of colours.  I read about how colours are pieces of light, the visible part of the electromagnetic spectrum.   So they're really just flying energy, like the weather.
A Tangle of Gold is quite long (at just over 500 pages). Did you ever feel (internal or external) pressure to cut it down?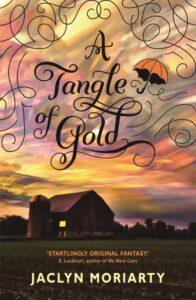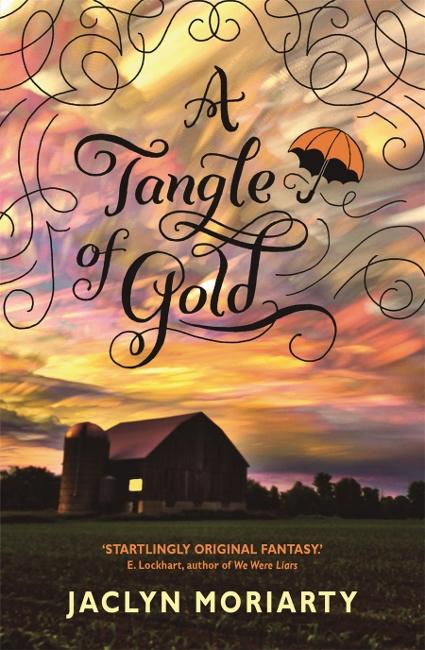 While I was writing this book, I kept catching sight of the word count and then looking away quickly and pretending I hadn't noticed.  I knew it was going on too long, but I also knew that I had set up a real tangle of plot lines in the first two books, and that I wanted to untangle these at the right pace.  The first draft was even longer than this, and my editors suggested I cut down the opening scenes a bit, so I did.  I think they're better now.  But they agreed with me that the second half shouldn't be reduced.
What will you miss most about Madeleine and Elliot's worlds?
I'll miss the characters because I felt like I got to know them, especially Elliot and his cousin, Corrie-Lynn, and Madeleine and her mother.  Also the language of Olde Quainte, visiting the different provinces (especially the Magical North and Jagged Edge), and playing with colours.
Where is your writing heading next? 
I'm writing five things at once:  A book about a girl whose parents ran away to have adventures with pirates when she was a baby; a novel about a woman who signs up to take a course on the secret to human flight; a new Ashbury-Brookfield book; a novel about my great-grandmother; and a time travel novel.