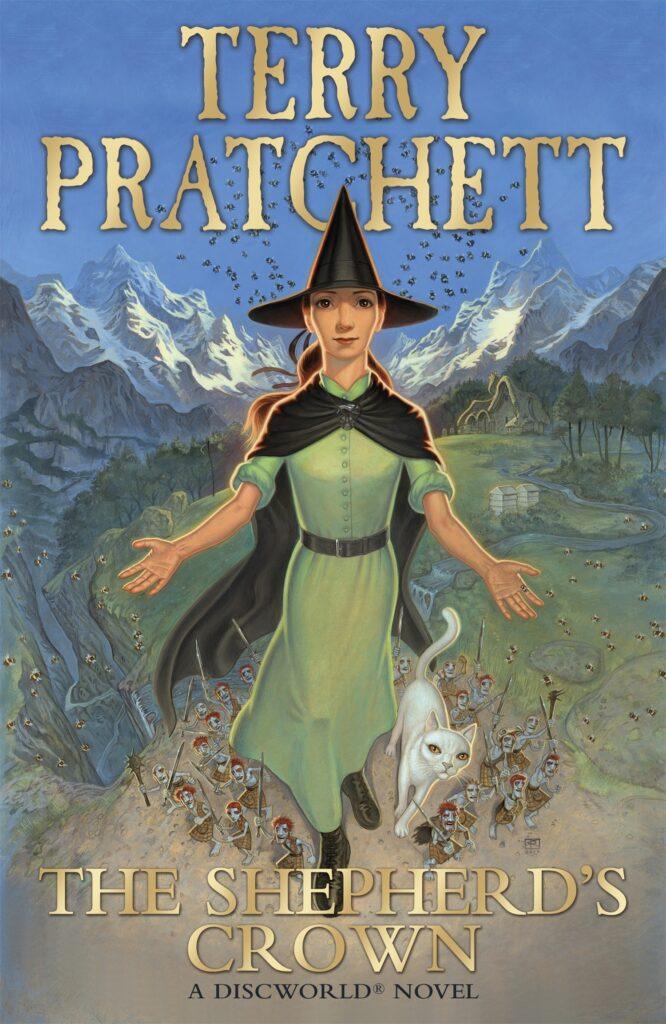 Terry Pratchett,  The Shepherd's Crown,  Doubleday/Random House,  27 August 2015,  352pp.,  $45.00 (hbk),  ISBN: 9780857534811
Sir Terry Pratchett's publishing achievements are testimony to his skill as a wordsmith. He died in March 2015 after a battle with Alzheimer's disease, but his legacy will live on. It was therefore fitting that this final Discworld novel was published in 2015, and like a prophecy in a parallel universe, the complex character Granny Weatherwax also dies. But unlike Sir Terry, she anointed a successor to carry on. Finding someone to live up to her creator's standards would be immeasurably harder.
Sir Terry's fans will love this book for the fact that it was his final novel, but it wasn't quite where he wanted it to be when he died. Some storylines remain unresolved, and it had an overall disjointed feeling to it. As a reader it felt as though it was standing still then charging ahead then standing still again. The wonderful flow of his writing was missing. However, all of the complexity of characters was still there in spades, and the challenges they faced both internally and through the plot were still richly described. This book may not have been the final bookend Sir Terry imagined, but this eminent writer progressed it as far as he was able before he died. Having said that, it is still a very good book and worth reading for its own merit. Vale Sir Terry.
Reviewed by Jane Carstens