Laura Sieveking, The Secret Journal (Ella at Eden #2), Scholastic Australia, May 2020, 192 pp., RRP $15.99 (pbk), ISBN 9781743834947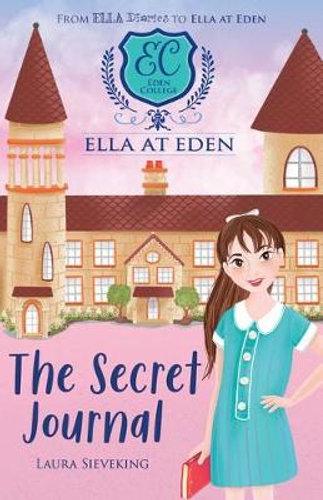 In this second book of the series, Ella has settled into life at Eden College and is enjoying her new friendships. When a dare takes her to the top of the out-of-bounds bell tower, she discovers an old journal in the stone wall, written by a 12-year-old student during wartime 1940. Journal extracts and Ella's emails to her friends are cleverly woven throughout the story as the mystery of the author's life deepen, leading Ella to uncover some secrets of Eden College. Told in first person, we see the world through Ella's eyes, with interesting parallels to her life and the journal, especially when it comes to friendships. Timely issues about otherness and discrimination are obliquely addressed. 
Full of intrigue, adventure and heart, Ella at Eden: The Secret Journal is an engaging and enjoyable read.
Reviewed by Maura Pierlot