Tracey Hawkins, The Riddle of Tanglewood Manor, Storytorch Press, February 2022, 248 pp., RRP $16.95 (pbk), ISBN 9780645191523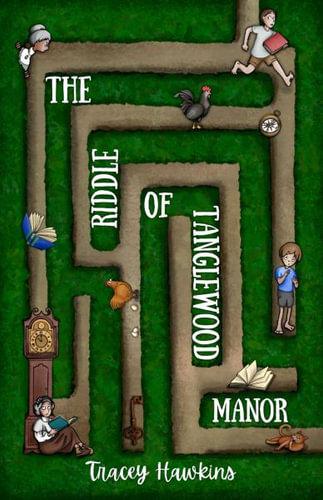 The Riddle of Tanglewood Manor weaves a tale for ages 7 and over about a likeable family and two brothers, Sam and Harry, who move from Sydney after the family inherit a 150-year-old dilapidated country manor. Everything seems exciting, but as they explore rambling house, strange things happen. Sam and Harry disappear back in time, puzzled and lost.
The historical Australian elements will have a great appeal because it connects present and past with plausible roots. Spooky elements include the creepiness of the manor itself, ghostly voices, supernatural occurrences that Sam and Harry experience, and a bit of blood. These are all within a historical context, but don't stray into being horror or macabre.
Tracey Hawkins is a CBCA Notable Author of Leaping Lola and has written 15 books for both children and adults. As an ex-policewoman who runs educational Murder Mystery workshops for children, Hawkins has created a story to appeal to readers who will enjoy a scary story without going as far as other paranormal or horror stories in this genre.
For curious kids looking for a great spooky read to get into, this is the first of a planned series of three books, so be aware that whilst the ending does resolve the story, it will leave readers wanting to read the next one.
The Riddle of Tanglewood Manor is an enjoyable, spooky, time-travelling adventure suitable for independent readers and for reading aloud as a chapter book.
Reviewed by Angela Brown