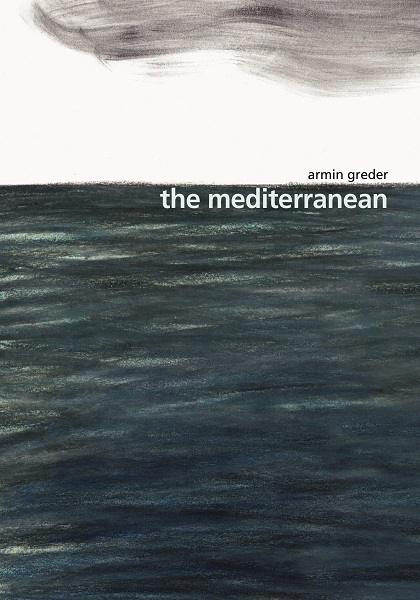 Armin Greeder, The Mediterranean, Allen & Unwin, Feb 2018,  40pp.,  $29.99 (hbk), ISBN: 9781760630959
The Mediterranean is a powerful and distressing portrayal of the current global refugee crisis.
A single sentence on the first page is the only text within the book and clearly conveys this is not a children's book:
"After he had finished drowning, his body sank slowly to the bottom, where the fish were waiting."
In this devastating story, Greder reinterprets the cycle of life by evoking a strong emotional response from the reader. In this portrayal, it is those involved with the arms trade who sit at the top of the food chain.
The Mediterranean explores the context behind the need to seek safety in nations such as Australia. Quickly labelled as 'boat people' by society, there is much more to an asylum seeker's story. Greder seeks to enlighten people about the abhorrent conditions and the subsequent double bind situations faced by refugees.
Without accompanying text, it is the images that drive the story. The illustrations are foreboding charcoal drawings with line and texture used to create movement throughout the pages. The use of negative space emphasises fear and danger. The nameless, sinking corpse in the first illustration is symbolic of the humanity denied to asylum seekers. The individuality of these people is lost as their plight becomes another newspaper by-line.
This efficacious story invites conversations about the lack of legal safe pathways to countries such as Australia and the extent to which society is content to allow these situations to continue. Though not appropriate for younger children, The Mediterranean would be an effective discussion starter in an upper secondary classroom.
Reviewed by Fiona Miller-Stevens