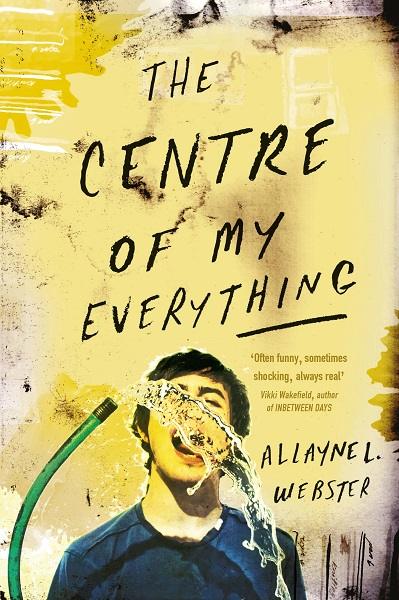 Allayne L Webster,  The Centre of My Everything, Random House Australia,  29 Jan 2018,  288pp.,  $19.99 (pbk),  ISBN: 9780143783336
Set in Mildura, Webster's story explores a range of issues within a regional town. Do not be fooled, this is not a quirky small-town novel. It is confronting, upsetting and, most importantly, real.
The Centre of My Everything alternates the viewpoint of four young adults. Each one is struggling to cope with hardship. They do this through the only method they know: their own brand of escapism. For Tara this means attention seeking behaviour, for Corey, it's getting blind drunk, for Margot, it's throwing herself completely into her studies. And Justin? He's returned home to make a clean break and leave his demons behind in the big city.
Though the four of them have very different priorities, their fears and the issues they are desperately trying to escape will ensure their lives collide.
The Centre of My Everything grabs youth stereotypes and shakes them. It explores a complex range of issues and the motivation behind what is easily written off as 'troubled youth behaviour'. The layers and complexities within these characters left me feeling simultaneously frustrated and sympathetic towards them.
This is not an easy read. The book deals with themes of alcoholism, rape, racism, violence, suicide and generational pain. Though it was tough to get though, and heartbreaking at times, it is a novel that will stay with me.
Teaching notes available on the author's website.
Reviewed by Fiona Miller-Stevens