Josh Lawson (text) and Sofya Karmazina (illustrator), The Internot, Omnibus Books, June 2021, 32 pp., $24.99 (hbk), ISBN 9781743835067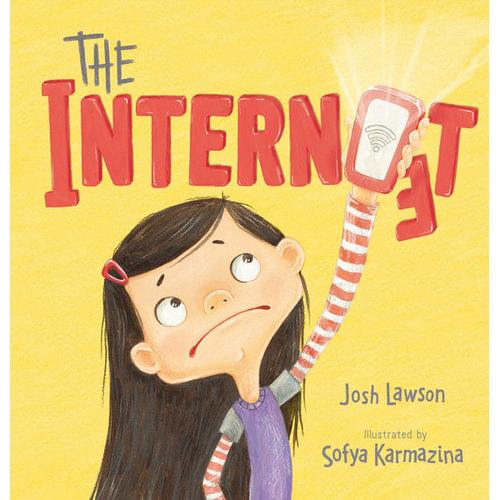 Oscar-nominated screenwriter and actor Josh Lawson's second picture book, The Internot, explores the growing preoccupation with screens of all sizes from PC's to tablets and mobile phones – a reality of our digital times.
Lizzie is obsessed. She loves her gadgets, big and small.
Morning, noon and night she consumes online content until the Wi-Fi drops out…
With the help of a new friend and curious cat, Lizzie discovers a world wider and more exciting than she could have ever imagined.
The Internot holds a good-humoured mirror to our endless fascination with the World Wide Web. As much as the internet gives, it also takes. It takes time from young children simply playing outdoors, drawing a picture or reading a book.
Josh cleverly reveals Lizzie's gadget fixation through rhyme, and as the story unfolds her rediscovery of the joys of play, reading and imagination. Lizzie is all of us, and Josh draws attention to our everyday habits through her everyday actions.  
Illustrations by local artist, Sofya Karmazina accompany the text in a colourful and playful way, conveying a love of visual storytelling.
Teachers and librarians will have the opportunity to explore the importance of pretend play and the benefits in helping preschoolers and kindergarteners with social, language and thinking skills. Parents may also find it a useful resource if facing challenges when limiting recreational screen time for young children.
Celebrating the value of books, reading and imaginative play, The Internot is a timely reminder to look up and experience the world around us.
Reviewed by Shelley Stephens